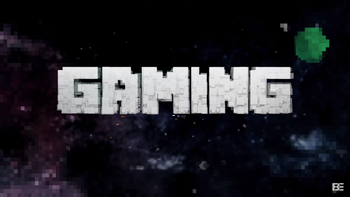 Gaming is one of the series on the REACT channel. It premiered on July 27th 2014. The gaming videos include modern games, retro games, and Oculus Rift games. They feature the reactors from Kids React, Teens React, Elders React, and Adults React playing the games in single player and sometimes multiplayer.
Complete playthroughs of games are featured in Let's Plays.
Note: Stats up to date until SARA IS MISSING S.I.M. | Creepy Horror Game (Teens React: Gaming).
Episodes:
Edit
Number
Episode
Page
Featuring
Type
Extra
23
MARIO KART 64 (N64) (Teens React: Retro Gaming)
Page
Teens React
Retro Gaming
Tournament:
Seth vs Ethan, Olivia vs Troy, Jeannie vs Morgan
Troy vs Seth vs Jeannie
24
KIDS PLAY MAKEUP APPS?! (Kids React: Gaming)
Page
Kids React
Gaming
25
I AM BREAD (Teens React: Gaming)
Page
Teens React
Gaming
Only Daniel and Tom win ("E" ranking)
26
Elders Play Grand Theft Auto V (Elders React: Gaming)
Page
Elders React
Gaming
27
RAD RACER (NES) (Teens React: Retro Gaming)
Page
Teens React
Retro Gaming
28
HAPPY WHEELS #3 (Teens React: Gaming)
Page
Teens React
Gaming
29
KIDS PLAY SUPER MEAT BOY (Kids React: Gaming)
Page
Kids React
Gaming
30
Elders Play Five Nights at Freddy's 2 (Elders React: Gaming)
Page
Elders React
Gaming
31
ELDERS PLAY MARIO KART 8 (Elders React: Gaming)
Page
Elders React
Gaming
Tournament:
Don vs Holgie, Bill vs Hanoch, Liz vs Catherine
Bill vs Holgie vs Liz
32
MARIO KART 8 (Teens React: Gaming)
Page
Teens React
Gaming
Tournament:
Ethan vs Troy, Morgan vs Madison, Mikaela vs Josh
Troy vs Madison vs Josh vs Holgie
33
FIVE NIGHTS AT FREDDY'S 3 (Teens React: Gaming)
Page
Teens React
Gaming
Tori: Night 2
Madison/Morgan/Sam/Shant/Daniel: Night 3
34
ELDERS & KIDS PLAY MUDDY HEIGHTS (REACT: Gaming)
Page
Elders React
Gaming
35
ELDERS PLAY THE LAST OF US (Elders React: Gaming)
Page
Elders React
Gaming
36
OCULUS RIFT - ALIEN ISOLATION: SURVIVOR MODE (Teens React: Gaming)
Page
Teens React
Gaming
37
MORTAL KOMBAT (SEGA GENESIS) (Teens React: Retro Gaming)
Page
Teens React
Retro Gaming
Tournament:
Seth vs Labib, Sam vs Chelsea, Jeordy vs Morgan, Jasser vs Tori
Sam vs Jasser, Seth vs Jeordy
Jasser vs Jeordy
38
KIDS PLAY GEOMETRY DASH (Kids React: Gaming)
Page
Kids React
Gaming
39
ELDERS PLAY MORTAL KOMBAT X (Elders React: Gaming)
Page
Elders React
Gaming
Tournament:
Mary vs Libby, Johnny vs Shirley, Holgie vs Lloyd, Rock vs Hanoch
Johnny vs. Libby, Rock vs. Holgie
Libby vs Holgie
40
I AM BREAD #2 (Teens React: Gaming)
Page
Teens React
Gaming
Only Tori wins ("C" ranking)
41
DUCK HUNT (NES) (Teens React: Retro Gaming)
Page
Teens React
Retro Gaming
Ethan: Level 17
Seth: Level 16 (but most points)
Tori: Level 10
Labib: Level 2
Olivia/Rebecca: Level 1
42
OCTODAD (Kids React: Gaming)
Page
Kids React
Gaming
43
DARK SOULS (React: Gaming)
Page
Teens React
Gaming
44
Elders Play Grand Theft Auto V #2 (Elders React: Gaming)
Page
Elders React
Gaming
45
CONTRA (NINTENDO) (React: Retro Gaming)
Page
Teens React
Retro Gaming
Only Ethan and Geneva get to the end of the level
Co-ops: Ethan/Daniel, Sam/Morgan, Megan/Shannon, Geneva/Mikaela, Madison/Labib, Michael/Miracle
46
WARIOWARE: SMOOTH MOVES (Kids React: Gaming)
Page
Kids React
Gaming
Tyler F.: Round 28
Tyler: Round 19
Daisy: Round 13
Brooke-Monaé: Round 11
Elle: Round 10
Caden: Round 8
Lucas: Round 7
Sydney: Round 6
47
GAME OF THE YEAR: 420BLAZEIT (Teens React: Gaming)
Page
Teens React
Gaming
48
MORTAL KOMBAT X (Teens React: Gaming)
Page
Teens React
Gaming
Tournament:
Ethan vs Seth, Becca vs Chelsea, Geneva vs Olivia, Will vs Tori
Becca vs Seth, Geneva vs Will
Seth vs Will
49
ALADDIN (SEGA GENESIS) (Teens React: Retro Gaming)
Page
Teens React
Retro Gaming
Only Josh beats the level
50
Elders Play Typing of the Dead: Overkill Filth DLC (18+) (Elders React: Gaming)
Page
Elders React
Gaming
51
UNFAIR MARIO (React: Gaming)
Page
Teens React
Gaming
Only Anthony, Ethan, and Morgan finish all three acts
52
FIVE NIGHTS AT FREDDY'S 3 #2 (React: Gaming)
Page
Teens React
Gaming
Morgan/Tom: Night 2
Jeannie/Daniel/Olivia: Night 3
Sam: Night 4
53
REACT GAMING - BATMAN: ARKHAM KNIGHT
Page
Teens React
Gaming
54
POKÉMON SNAP (Kids React: Retro Gaming)
Page
Kids React
Retro Gaming
55
FIVE NIGHTS AT FREDDY'S 4 (REACT: Gaming)
Page
Teens React
Gaming
Becca (twice)/Tori (twice)/Will/Labib: Night 1
Labib/Will/Madison (twice)/Tom (twice): Night 2
56
ELDERS PLAY ROAD REDEMPTION (Elders React: Gaming)
Page
Elders React
Gaming
57
ORI AND THE BLIND FOREST (REACT: Gaming)
Page
Teens React
Gaming
58
ROCKET LEAGUE (Teens React: Gaming)
Page
Teens React
Gaming
59
ADULTS PLAY THE EVIL WITHIN (Adults React: Gaming)
Page
Adults React
Gaming
60
SUPER SMASH BROS. Wii U #2 (REACT: Gaming)
Page
Teens React
Gaming
Tournament: Josh vs Rae, Ethan vs Ethan James, Nora vs Olivia
Josh vs Ethan vs Nora
61
AGAR.IO (Teens React: Gaming)
Page
Teens React
Gaming
62
UNTIL DAWN (ADULTS and TEENS REACT: Gaming)
Page
Teens React
Gaming
63
ELDERS PLAY GOD OF WAR 3 (Elders React: Gaming)
Page
Elders React
Gaming
64
GOLDENEYE 007 (N64) (Teens React: Retro Gaming)
Page
Teens React
Retro Gaming
Tournament: Kaelyn - Mikaela, Will - Labib, Becca - Eric
Kaelyn - Becca - Will
65
SUPER MARIO MAKER (Teens React: Gaming)
Page
Teens React
Gaming
66
I AM BREAD #3 (Teens React: Gaming)
Page
Teens React
Gaming
Only Seth ("D") and Josh ("E") beat the level
67
JUST DANCE 2016 (Teens React: Gaming)
Page
Teens React
Gaming
Co-ops: Olivia/Rae, Tori/Labib, Becca/Will, Chelsea/Eric
68
ASSASSIN'S CREED SYNDICATE (REACT: Gaming)
Page
Teens React
Gaming
69
NO TIME TO EXPLAIN (REACT: Gaming)
Page
Teens React
Gaming
70
ELDERS PLAY STAR WARS BATTLEFRONT (Elders React: Gaming)
Page
Elders React
Gaming
71
INJUSTICE: GODS AMONG US (REACT: Gaming)
Page
Teens React
Gaming
Tournament:
Eric vs Morgan, Labib vs Rachel, Josh vs Daniel, Shannon vs Megan
Labib vs Eric, Shannon vs Josh
Eric vs Josh
72
BATTLETOADS (Nintendo) (REACT: Retro Gaming)
Page
Teens React
Retro Gaming
Co-ops: Tori/Daniel, Shant/Labib, Everhet/Rae, Becca/Chelsea, Geneva/Morgan, Bryson/Eric
Number
Episode
Page
Featuring
Type
Extra
73
HOTLINE MIAMI 2 (REACT: Gaming)
Page
Teens React
Gaming
Only Ethan and Seth finish the first level
74
EYES - THE HORROR GAME (REACT: Gaming)
Page
Teens React
Gaming
75
MICHAEL JACKSON'S MOONWALKER GAME (Teens React: Retro Gaming)
Page
Teens React
Retro Gaming
76
ANGRY RED BUTTON (REACT: Gaming)
Page
Teens React
Gaming
77
ADULTS PLAY SUPER MARIO MAKER (Adults React: Gaming)
Page
Adults React
Gaming
78
SURGEON SIMULATOR (CO-OP) (REACT: Gaming)
Page
Teens React
Gaming
Only Bryson/Daniel succeed
Other co-ops: Shannon/Megan, Sam/Geneva, Mikaela/Thomas
79
ADULTS PLAY OCULUS RIFT - AFFECTED: THE MANOR (Adults React: Gaming)
Page
Adults React
Gaming
80
SUPER STREET FIGHTER II (Teens React: Retro Gaming)
Page
Teens React
Retro Gaming
Tournament:
Daniel - Everhet, Darius - Shannon, Megan - Chelsea, Morgan - Will
Megan - Will, Everhet - Shannon
Everhet - Megan
81
SPLATOON (Teens React: Gaming)
Page
Teens React
Gaming
82
ELDERS PLAY RED DEAD REDEMPTION (Elders React: Gaming)
Page
Elders React
Gaming
83
LEO'S RED CARPET RAMPAGE (Teens React: Gaming)
Page
Teens React
Gaming
84
SPORTSFRIENDS CHALLENGE (Teens React: Gaming)
Page
Teens React
Gaming
Co-ops: Will 3 wins, Tori/Rae/Labib 1 win (all playing with Will!)
85
ELDERS PLAY AGAR.IO (Elders React: Gaming)
Page
Elders React
Gaming
86
THE IMPOSSIBLE QUIZ (REACT: Gaming)
Page
Teens React
Gaming
Tom:Question 55
Nora:Question 49
Dylan:Question 42
Becca:Question 33
Jasser:Question 29
Leyla:Question 23
87
TEENS GAMING: TONY HAWK'S PRO SKATER 2
Page
Teens React
Gaming
88
ADULTS PLAY TEAM FORTRESS 2 (Adults React: Gaming)
Page
Adults React
Gaming
89
BOMB! Keep Talking and Nobody Explodes (REACT: Gaming)
Page
Teens React
Gaming
Only Shannon/Megan succeed
Other co-ops: Bryson/Alberto, Olivia/Will, Alix/Morgan
90
ADULTS PLAY STREET FIGHTER V (Adults React: Gaming)
Page
Adults React
Gaming
Tournament:Sergio-Chad, Madison-Kristine, Rna-Jamayla, Beau-Trudi
Beau-Kristine, Jamayla-Sergio
Beau-Sergio
91
JUST CAUSE 3 (Teens React: Gaming)
Page
Teens React
Gaming
92
SUPER METROID (30th Anniversary Metroid) (Teens React: Retro Gaming)
Page
Teens React
Retro Gaming
Only Will beats the boss
93
ELDERS PLAY WWE 2K16 (Elders React: Gaming)
Page
Elders React
Gaming
94
BOOGEYMAN - OCULUS HORROR GAME (Teens React: Gaming)
Page
Teens React
Gaming
95
DOOM (1993 ORIGINAL GAME) (Teens React: Retro Gaming)
Page
Teens React
Retro Gaming
96
WHACK YOUR BOSS!!! Superpower Edition (Elders React: Gaming)
Page
Elders React
Gaming
97
EMILY WANTS TO PLAY (Teens React: Gaming)
Page
Teens React
Gaming
98
DUMB WAYS TO DIE GAME (Adults React: Gaming)
Page
Adults React
Gaming
99
SLITHER.IO (Teens React: GAMING)
Page
Teens React
Gaming
100
MOUNT YOUR FRIENDS! (Adults React: Gaming)
Page
Adults React
Gaming
Opponents: Alisyn vs. Kelli, Ary vs. Ethan James, Dominic vs.Sharon, Jim vs. Sergio
101
SUPERHOT (REACT: Gaming)
Page
Teens React
Gaming
102
DARK SOULS 3 (REACT: Gaming)
Page
Teens React
Gaming
Win: Jasser (1 attempt), Seth (4), Jennifer (5), Ethan James (10)

103
BAYONETTA 2 (Teens React: Gaming)
Page
Teens React
Gaming
104
ELDERS PLAY SLITHER.IO (Elders React: Gaming)
Page
Elders React
Gaming
105
OVERWATCH (Teens React: Gaming)
Page
Teens React
Gaming
106
POKKEN TOURNAMENT (Teens React: Gaming)
Page
Teens React
Gaming
Tournament: Ethan-Bryson, Labib-Geneva, Will-Morgan, Kaelyn-Leah
Will-Labib, Bryson-Kaelyn
Will-Kaelyn
107
Adults Play Dance Dance Revolution (Adults React: Retro Gaming)
Page
Adults React
Retro Gaming
Co-op: Tom/Trudi, Scott/Shant, Jeannie/Ary, Madison/Adam
108
SOPHIE'S CURSE (Teens React: Gaming)
Page
Teens React
Gaming
109
STAR FOX ZERO (Adults React: Gaming)
Page
Adults React
Gaming
110
SWEET BLOODY MURDER!!! - Paint The Town Red (Teens React: Gaming)
Page
Teens React
Gaming
111
GOTTA' GO FAST!!! - SONIC THE HEDGEHOG (SEGA GENESIS) (Teens React: Retro Gaming)
Page
Teens React
Retro Gaming
Only Alberto, Jasser and Tori beat the level
112
POOPS, I DID IT AGAIN - ELDERS & KIDS PLAY MUDDY HEIGHTS 2 (REACT: Gaming)
Page
Kids React
Gaming
113
GOOGLE FEUD (Teens React: Gaming)
Page
Teens React
Gaming
114
JOB SIMULATOR: CHEF - VR HTC Vive (Teens React: Gaming)
Page
Teens React
Gaming
115
CLUBBING WITH ELDERS!!! - Elders Play VR MINIGOLF - HTC Vive (Elders React: Gaming)
Page
Elders React
Gaming
116
JOY OF CREATION: REBORN (Teens React: Gaming)
Page
Teens React
Gaming
117
WHO'S YOUR DADDY? (Adults React: Gaming)
Page
Adults React
Gaming
Co-ops: Beau/Kristine, Dominic/Ethan James, Jen/Sharon, Jennifer/Jonathan, Scott/Tom
118
NO MAN'S SKY (Teens React: Gaming)
Page
Teens React
Gaming
119
VR SPACE BATTLE! - Space Pirate Trainer - HTC Vive (Teens React: Gaming)
Page
Teens React
Gaming
120
CS:GO - Counter Strike: Global Offensive (Teens React: Gaming)
Page
Teens React
Gaming
121
THE IMPOSSIBLE QUIZ 2 (REACT: Gaming)
Page
Teens React
Gaming
Jasser: Question 39
Anna: Question 30
Tom/Nora: Question 29
Seth: Question 27
Sabrina D.: Question 22
122
ADULTS PLAY VR! Job Simulator: Office Worker (Adults React: Gaming)
Page
Adults React
Gaming
123
ATTACK ON TITAN GAME (Teens React: Gaming)
Page
Teens React
Gaming
124
VACATE THE ROOM - VR HTC Vive (Teens React: Gaming)
Page
Teens React
Gaming
125
MAGICAL BATTLES! Skylanders Imaginators (Kids React: Gaming)
Page
Kids React
Gaming
126
TEENS TOURNAMENT! Madden 17 NFL (React: Gaming)
Page
Teens React
Gaming
Tournament: Bryson-Michael, Makena-Miracle, Josh-Will, Chelsea-Mikaela
Makena-Michael, Chelsea-Will
Will-Michael
127
FIVE NIGHTS AT FREDDY'S: SISTER LOCATION (REACT: Gaming)
Page
Teens React
Gaming
Only Daniel and Tom survive two nights
128
DONALD TRUMP GAME | Surgeon Simulator DLC (Adults React: Gaming)
Page
Adults React
Gaming
129
VR ZOMBIES! THE BROOKHAVEN EXPERIMENT | HTC Vive (Teens React: Gaming)
Page
Teens React
Gaming
130
ELDERS PLAY BATTLEFIELD 1 (Elders React: Gaming)
Page
Elders React
Gaming
131
OVERCOOKED CO-OP! BURNT TO DEATH! (Teens React: Gaming)
Page
Teens React
Gaming
Co-ops: Eric/Carson, Seth/Anahita, Rae/Luis, Becca/Geneva
132
TOTALLY ACCURATE BATTLE SIMULATOR | TABS (Teens React: Gaming)
Page
Teens React
Gaming
133
SCARY CLOWNS! | Until Dawn: Rush of Blood (PSVR | Elders React Gaming)
Page
Elders React
Gaming
134
NOTES OF OBSESSION (Teens React: Gaming)
Page
Teens React
Gaming
135
FIFA '17 GAMING TOURNAMENT (React: Gaming)
Page
Teens React
Gaming
Tournament: Jennifer-Lotte, Dylan-Tori, Beau-Troy, Ethan-Carlos
Beau-Tori, Lotte-Carlos
Beau-Carlos
136
LET IT DIE! | Elders Gaming
Page
Elders React
Gaming
137
TEENS PLAY RESIDENT EVIL 7! (PSVR Demo | React Gaming)
Page
Teens React
Gaming
138
WIZARDING WAR BETWEEN REACTORS! | The Unspoken (Teens & College Kids VR Mixed Reality Gaming)
Page
Teens React
Gaming
Tournament: Brooklin-Tori, Adam-Madison, Eric-Mikaela, Labib-Will
Adam-Tori, Mikaela-Will
Adam-Will
139
JUST DANCE 2017 (Teens React: Gaming)
Page
Teens React
Gaming
Co-ops: Mikaela/Bryson, Seth/Sydney, Anna/Will, Chelsea/Eric
Number
Episode
Page
Featuring
Type
Extra
140
GRAND THEFT AUTO (Original PlayStation) (Teens React: Retro Gaming)
Page
Teens React
Retro Gaming
141
SUPER MARIO RUN (Teens React: Gaming)
Page
Teens React
Gaming
142
CRASH BANDICOOT (Original PlayStation) (Teens React: Retro Gaming)
Page
Teens React
Retro Gaming
143
WOULD YOU RATHER?! (Teens React: Gaming)
Page
Teens React
Gaming
144
HORROR IN VR! Layers of Fear: Solitude (Teens React: Gaming)
Page
Teens React
Gaming
145
LIFE & DEATH!!! All GENERATIONS PLAY LIFE: THE GAME (React: Gaming)
Page
Kids React
Gaming
146
TATTLETAIL - TERRIFYING TOYS!!! (Adults React: Gaming)
Page
Adults React
Gaming
147
RESIDENT EVIL 7 (Teens React: Gaming)
Page
Teens React
Gaming
148
HELLO NEIGHBOR (Teens React: Gaming)
Page
Teens React
Gaming
149
FOR HONOR!!! (React Gaming: College Kids)
Page
College Kids React
Gaming
150
JOB SIMULATOR: STORE CLERK (HTC VIVE VR) (Teens React: Gaming)
Page
Teens React
Gaming
151
HORIZON ZERO DAWN (Teens React: Gaming)
Page
Teens React
Gaming
152
THE LEGEND OF ZELDA: BREATH OF THE WILD (Teens React: Gaming)
Page
Teens React
Gaming
153
1-2-SWITCH TOURNAMENT - Nintendo Switch (Teens React: Gaming)
Page
Teens React
Gaming
Tournament: Brooklin/Josh, Chelsea/Carson
154
MONSTER HUNT! | FINDING BIGFOOT (Teens React: Gaming)
Page
Teens React
Gaming
155
SARA IS MISSING S.I.M. | Creepy Horror Game (Teens React: Gaming)
Page
Teens React
Gaming
156
PARANORMAL ACTIVITY | VR HORROR GAME! (Teens React: Gaming)
Page
Teens React
Gaming
157
PARAPPA THE RAPPER (Original Playstation) (REACT: Retro Gaming)
Page
Teens React
Retro Gaming
158
GOOGLE AUTOCOMPLETE GAME (REACT: Gaming)
Page
Teens React
Gaming
159
ELDERS PLAY WITH VR LIGHTSABERS | May the Fourth Be With You! (REACT VR: Gaming)
Page
Elders React
Gaming
160
CHICKEN SCREAM GAME | Teens & College Kids Play Together! (React: Gaming)
Page
Teens React
Gaming
161
MARIO KART 8 DELUXE TOURNAMENT (College Kids React: Gaming)
Page
College Kids React
Gaming
Tournament: Chelsea - Ethan James, Michelle - Brianna, Tom - Labib
Labib - Ethan James - Michelle
162
INJUSTICE 2 GAMING TOURNAMENT (React: Gaming)
Page
Teens React
Gaming
Tournament:
Eric vs Emily, Sergio vs Labib, Magaly vs Ary, Lotte vs Ethan James
Lotte vs Eric, Magaly vs Sergio
Eric vs Sergio
163
BLOOD ON THE PLAYGROUND?! | Kindergarten (Teens React: Gaming)
Page
Teens React
Gaming
164
FRIDAY THE 13TH: The HORROR Game (React: Gaming)
Page
Adults React
Gaming
165
BATTLE TO THE DEATH TOURNAMENT!!! | Tekken 7 (Teens/Adults React: Gaming)
Page
Teens React
Gaming
Tournament:Labib-Carson, Madison-Will, Rna-Sheila, Adam-Michelle
Rna-Will, Labib-Adam
Rna-Adam
166
FRIDAY THE 13TH: The HORROR Game #2 (React: Gaming)
Page
Teens React
Gaming
167
FIDGET SPINNER GAME?! WHY?! | Spinz.io (React: Gaming)
Page
Adults React
Gaming
168
ARMS! | Nintendo Switch Tournament (Teens React: Gaming)
Page
Teens React
Gaming
Tournament: Tori-Seth, Chelsea-Jillian, John-Daniel
Chelsea-Daniel-Tori
169
REACTORS FLY A SPACESHIP TOGETHER?! | Star Trek Bridge Crew (React: Co-Op Gaming)
Page
Teens React
Gaming
170
REAL LIFE ENDER'S GAME?! | Echo Arena VR (React)
Page
Adults React
Gaming
171
HARDEST GAME EVER?! | Crash Bandicoot N Sane Trilogy (React: Gaming)
Page
Teens React
Gaming
172
ELDERS PLAY FRIDAY THE 13TH: HORROR GAME (React: Gaming)
Page
Elders React
Gaming
173
TEENS & COLLEGE KIDS PLAY SPLATOON 2 (React: Gaming)
Page
Teens React
Gaming
174
TEENS & COLLEGE KIDS PLAY JOY OF CREATION: STORY MODE | Horror Game (React: Gaming)
Page
Teens React
Gaming
175
PlayerUnknown's Battlegrounds - PUBG (React: Gaming)
Page
Teens React
Gaming
176
ADULTS PLAY SONIC MANIA! (React: Gaming)
Page
Adults React
Gaming
Billed as Adults even if there was a Teen, Tori
177
CRAZY FACE DANCE CHALLENGE! (React: Gaming)
Page
Teens React
Gaming
178
MADDEN NFL '18 GAMING TOURNAMENT (React: Gaming)
Page
Teens React
Gaming
Tournament: Troy-Will, Labib-Geneva, Magaly-Mikaela
Geneva-Will
Geneva-Magaly
179
MARIO + RABBIDS KINGDOM BATTLE! (College Kids React: Gaming)
Page
College Kids React
Gaming
Billed as College Kids even if there was a Teen, Tori
180
DESTINY 2 (React: Gaming)
Page
Teens React
College Kids React
Gaming
181
MARVEL VS. CAPCOM INFINITE GAMING TOURNAMENT (React: Gaming)
Page
Teens React
Gaming
Tournament: Ethan-Shant, Chelsea-Christopher, Mikaela-Geneva, Carson-Brittany
Carson-Christopher, Mikaela-Ethan
Mikaela-Carson
182
BEAST BATTLE SIMULATOR (React: Gaming)
Page
Adults React
Gaming
183
STAR WARS BATTLEFRONT 2 (React: Gaming)
Page
Teens React
Gaming
184
CUPHEAD (Elders React: Gaming)
Page
Elders React
Gaming
185
DEMON CHILD HORROR! | Emily Wants To Play 2 (React: Gaming)
Page
College Kids React
Gaming
186
JUST DANCE 2018 (React: Gaming)
Page
Teens React
College Kids React
Gaming
Co-ops: Mikaela/Jordan, Labib/Eric, Tom/Brooklin
187
SUPER MARIO ODYSSEY (React: Gaming)
Page
Teens React
Gaming
188
CALL OF DUTY: WW2 (Elders React: Gaming)
Page
Elders React
Gaming
189
HIGHER or LOWER GAME (React: Gaming)
Page
Adults React
Gaming
190
FIGHT TO THE FINISH! | FORTNITE: BATTLE ROYALE (React: Gaming)
Page
Teens React
Gaming
Co-ops: Alix/Ethan James, Brooklin/Shant, Geneva/Tom
191
WOULD YOU RATHER? (Elders React: Gaming)
Page
Elders React
Gaming
192
RAGE QUIT SIMULATOR?! | GETTING OVER IT (React: Gaming)
Page
College Kids React
Gaming
193
SKYRIM VR | PSVR (Elders React: Gaming)
Page
Elders React
Gaming
194
FIVE NIGHTS AT FREDDY'S: PIZZERIA SIMULATOR | FNAF 6 (React: Gaming)
Page
Teens React
Gaming
195
SUPER MARIO 64 | Nintendo 64 (React: Retro Gaming)
Page
Teens React
Retro Gaming
Number
Episode
Page
Featuring
Type
Extra
196
GREASE AND SCAMS! Job Simulator: Mechanic | HTC VIVE VR (React: Gaming)
Page
Adults React
Gaming
197
NBA 2K18 BASKETBALL TOURNAMENT (React: Gaming)
Page
Adults React
Gaming
Tournament: Brandon-Tom, Chelsea-Sabrina, Ethan-Michelle
Tom-Ethan, Sabrina-Tom
198
OVERWATCH (Elders React: Gaming)
Page
Elders React
Gaming
199
THE Most FRUSTRATING Game | SEXY HIKING (React: Gaming)
Page
Adults React
Gaming
200
ELDERS PLAY LA NOIRE VR (React: Gaming)
Page
Elders React
Gaming
201
THIS IS IMPOSSIBLE! | GEOMETRY DASH (Adults React: Gaming)
Page
Adults React
Gaming
202
YOU'RE A TROLL! | TRAP ADVENTURE 2 (Adults React: Gaming)
Page
Adults React
Gaming
203
ROAD TO 1st PLACE! | FORTNITE: BATTLE ROYALE #2 (React: Gaming)
Page
Teens React
Gaming
204
STRANGER THINGS VR | Face Your Fears (React: Gaming)
Page
Teens React
Gaming
205
JUST DANCE 2018 #2 (React: Gaming)
Page
Teens React
Gaming
206
ELDERS LEARN HOW TO FLIRT WITH WOMEN | Super Seducer (React: Gaming)
Page
Elders React
Gaming
207
GAME OF THRONES or JESUS? | Higher or Lower Game (Adults React: Gaming)
Page
Adults React
Gaming
208
TOMB RAIDER ORIGINAL GAME vs TODAY (1996 vs 2016) (Teens React: Gaming)
Page
Teens React
Gaming
209
WINNING ON A JAPANESE CRANE GAME | Toreba Crane Game (React)
Page
Teens React
Gaming
210
FORTNITE: BATTLE ROYALE (Elders React: Gaming)
Page
Elders React
Gaming
211
SEA OF THIEVES! (React: Gaming)
Page
Adults React
Gaming
212
FORTNITE.IO?! (React: Gaming)
Page
Teens React
Gaming
-
WE FINALLY WON FORTNITE! (React: Gaming Live Stream Highlights)
Page
FBE Staff React
Gaming
213
OVERWATCH: RETRIBUTION (React: Gaming)
Page
Teens React
Gaming
214
GOD OF WAR Old Vs. New (2005 Vs. 2018) (React: Gaming)
Page
Teens React
Gaming
215
ELDERS Play GENITAL JOUSTING (React: Gaming)
Page
Elders React
Gaming
216
FORTNITE: INFINITY WAR (React: Gaming)
Page
Teens React
Gaming
217
HAN SOLO DABS!? | Star Wars: Kinect (React: Gaming)
Page
Teens React
Gaming
218
JUST DANCE 2018 #3 (React: Gaming)
Page
Adults React
Gaming
Co-ops: Chelsea/Brianna, Eric/Shant, Madison/Adam
-
TOP REACT GAMING HIGHLIGHTS! | April/May 2018
Page
Teens React
Gaming
219
BALDI'S BASICS IN EDUCATION AND LEARNING (Teens React: Gaming)
Page
Teens React
Gaming
220
REALM ROYALE (React: Gaming)
Page
Teens React
Gaming
221
TRY NOT TO DIE CHALLENGE | Raft (React: Gaming)
Page
Teens React
Gaming
222
REACTOR WAR! | Mario Tennis Aces Tournament (React: Gaming)
Page
Teens React
Gaming
Tournament: Jaxon-Jordan, Brandon -Morgan, Ashby-Kristine, Carson-Jair
Ashby-Carson, Brandon-Jaxon
Ashby-Brandon
223
ELDERS PLAY FNAF: ULTIMATE CUSTOM NIGHT | Five Nights at Freddy's (Elders React: Gaming)
Page
Elders React
Gaming
224
MORTAL KOMBAT Old vs New (1992 vs 2015) (React: Gaming)
Page
Teens React
Gaming
Jim vs. Jair, Carson vs. Ashby, Tyler F. vs. Daniel
225
JUST DANCE 2018 #4 (React: Gaming)
Page
Teens React
Gaming
226
FORTNITE | Try Not To Move Challenge (React: Gaming)
Page
Teens React
Gaming
227
GUESS THAT YOUTUBER - Akinator (React: Gaming)
Page
Teens React
Gaming
228
MADDEN NFL - Old VS. New (Madden '19 vs Madden 1990) (React)
Page
Teens React
Gaming
229
We Went To Japan To Win On A Crane Game | Toreba Crane Game (React)
Page
Teens React
Gaming
230
Detroit: Become Human (React: Gaming)
Page
Teens React
Gaming
231
Spider-Man Old vs New (2000 vs. 2018) (React: Gaming)
Page
Teens React
Gaming
232
Fortnite Killer? | Call of Duty: Black Ops 4 - Battle Royale (React: Gaming)
Page
Teens React
Gaming
233
Granny | Horror Game (Teens React: Gaming)
Page
Teens React
Gaming
234
Guess That YouTuber And Fortnite Skin - Akinator #2 (React: Gaming)
Page
Teens React
Gaming
235
FORTNITE | Keep The Elder Alive Challenge (React: Gaming)
Page
Teens React
Gaming
236
LIFE IS STRANGE 2 w/ Teens & College Kids (React: Gaming)
Page
Teens React
Gaming
237
Scariest Game of the Year | Visage (React: Gaming)
Page
Teens React
Gaming
238
Just Dance 2019 (React: Gaming)
Page
Teens React
Gaming
239
My Hero One's Justice | Super-Fan Tournament (React: Gaming)
Page
Teens React
Gaming
240
Adults Get Drunk And Try Not To Die In Red Dead Redemption 2
Page
Teens React
Gaming
241
YouTubers Try To Find Themselves In Akinator (React: Gaming)
Page
YouTubers React
Gaming
242
SPYRO Old vs New (1998 vs 2018) | React: Gaming
Page
YouTubers React
Gaming
243
Super Smash Bros. Ultimate TOURNAMENT! | React: Gaming
Page
Teens React
Gaming
Tournament: Jaxon-Alicia, Austin-Brittany, Daniel-Brandon
Daniel-Austin-Alicia
244
Parents Play Their Favorite Video Game With Their Teens (Sega, Atari) | REACT
Page
Teens React

Retro Gaming